Expertise. Custom built.Lowest price.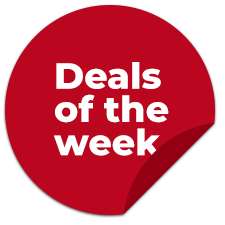 Why buy from us?
Successfully trading since 2005, we are a family run business with over 65 years' worth of experience. In that time we have delivered thousands of vehicles to satisfied customers. Based in Hook, Hampshire, we deliver across the whole of the UK (and sometimes beyond). Our wealth of knowledge in this sector means we are able to offer a one to one customised service to meet your business needs.
Family run working tirelessly to get you the best deal possible
Personalised One to One Service going the extra mile
Low Rate Finance Options
65 years of combined experience
Large site for viewing
Looking for low-rate finance? We can find you the best deal.
We want to make buying your new vehicle affordable, quick and easy. We work with major UK finance houses and are experts in delivering van finance packages to suit your needs.
If you have had trouble getting van finance elsewhere then contact us to see if we can help.


We build customised commercial vehicles
We specialise in custom bodies which are suitable for tree surgery, removals, groundworks and maintenance companies. We also have different varieties of body, with the most popular variations being our Transit high sided tippers and Transit crew cab tipper vans. Our expertise and knowledge can help you build the body that is suitable for your needs.
We specialise in ensuring your vehicle improves your business
Unlike other companies we are able to offer a one to one service from a family business which won't cost you more - this is one of the secrets of our success - a personal service which above all you can trust.
We offer customised commercial van body services too alongside finance packages to make it easy for you to afford your new van through our partnership with leading finance companies, all at the lowest price available. With a wide range of chassis cabs, tippers, dropsides and panel vans we can offer products that meet your business requirements.